Your wedding is an experience that you will cherish, remember and treasure the rest of your life. I have had the privilege to learn and perform ceremonies from many different cultures. I have been a spiritual counselor and officiant for over 25 years and I love my job.
The joining of couples and witnessing of a loving commitment is a blessing for them, their families and communities. It is an honor and a privilege for me to be a part of such a joyful time. Whether you wish a simple, meaningful ceremony or you wish to tailor a personal commitment ceremony, I will help and guide you in creating the perfect wedding for your needs.
This is a day of dreams for you and I would be honored to help and prepare a ceremony that captures the essence of your dream. Whether you want a church ceremony, a spiritual ceremony indoors or out or a simple wedding declaration, I would be happy to help guide and perform your wedding ceremony for you.
Whether it is traditional or tailored to your design, together we create just the right wedding for you. I have had the privilege to perform  several hundred weddings and have often then gone on to bless the couples new born children in their baby blessing ceremonies. Truly, I have the best job there is!
"Thank you for helping us to make our day so incredibly special. Everyone in attendance could feel the blessed energy that we were sharing with them. It couldn't have been more perfect!"
Jane and Richard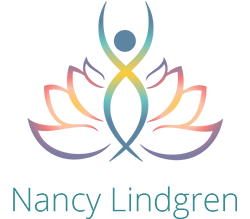 Parkview Building
348 Prior Ave North
St. Paul, MN 55105
612-868-2160
Copyright 2022 Nancy Lindgren