There are many different baby blessing ceremonies but they all honor the child as a powerful being of love. It is a time to affirm the things that you want for your child. This is a ceremony that we can create together to pass on from parents, family and community the hopes, dreams and commitments to your child.
I have practiced many traditional and unique ceremonies to bless children and would help create a ceremony that fits with your traditions and beliefs.
Baptisms and Baby Blessing help to establish a foundation for a rich and meaningful life for everyone concerned.
Non-denominational, interfaith, and secular ceremonies witness and honor the role that parents, siblings, grandparents, god-parents, friends, and/or extended family will play in this new baby or child's life.
Locations are typically at the parents or grandparent's home or some outdoor venue of your choosing.
"Thank you for doing the baby blessing for our son. It was a very special & personal ceremony. It was nice to have you share another joyful occasion."
Doug and Jennifer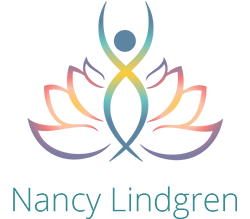 Parkview Building
348 Prior Ave North
St. Paul, MN 55105
612-868-2160
Copyright 2022 Nancy Lindgren