In this tender time of one's life I can create a ceremony that expresses love, respect and gratitude for your loved one. A final blessing, favorite memories, music, poetry or prayers can be included in this important ceremony.
Each funeral ceremony is unique and captures the essence of your loved one's lasting spirit.
With the help of family and friends, I will carefully create a tribute of the character and life of your loved one. This tribute will be a celebration of their life. Saying goodbye to the physical presence is just the beginning saying goodbye.
Releasing his/her soul will be your way of letting go and this helps make their journey easier.
Services can be non-denominational, interfaith, or civil.
Venues can be indoors or outside, such as in a church, home, garden, wood, or lake.
"It was during a difficult time of wanting to plan a most special and personal celebration of life and we had not been sure where to turn. Nancy met with us and we were immediately reassured we had made the right choice. Her kindness and warmth helped guide us through our process."
Linda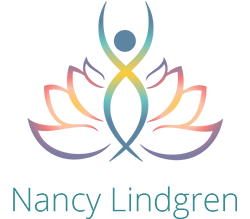 Parkview Building
348 Prior Ave North
St. Paul, MN 55105
612-868-2160
Copyright 2022 Nancy Lindgren