Why I use Flower Essences for my clients
I like using flower essences because of their subtle but effective energies. All plants have a unique vibrational energy pattern and flowers have this in the extreme. Each flower has a different healing vibration. It's wonderful to bring nature into the healing room through the ethereal energy and sparkle of flowers to increase emotional harmony and spiritual well-being.
I use several different sets of flower essences, including Bach, Australian Bush, and Perelandra which give me a wide variety of flower energies to choose from and work with depending on your unique situation.
What are Flower Essences and how do they work?
Each flower remedy is the essence of a different wildflower and targets a specific emotional and/or physical state.
The action of flower essences is not biochemical, but energetic. Working by the principle of resonance, flower essences help to restore balance and harmony in the vibrational field of the body.
"I love using Nancy's custom flower essence blends because they really work on the various things that I've been challenged with both physically and emotionally."
D.N. Minneapolis 
More about Flower Essences
For centuries medical practitioners in many cultures have used flowers for their therapeutic properties.
Flower essences are compatible with all other modalities and will enhance and accelerate the healing process.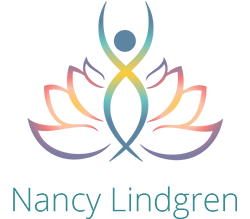 Parkview Building
348 Prior Ave North
St. Paul, MN 55105
612-868-2160
Copyright 2022 Nancy Lindgren