Nancy Lindgren is certified in EFT
Why I use Emotional Freedom Technique (EFT) with my clients
I love to work with EFT because it's so effective in helping people permanently release painful, deeply-held emotions and old behavior patterns.
You can experience the benefits of EFT in our sessions and learn how to tap at home by attending my EFT classes.
What is EFT and how does it work?
Tapping or EFT is a powerful, holistic healing technique that has been proven to resolve a range of issues including stress, anxiety, phobias, emotional disorders, chronic pain, addiction, weight control and limiting beliefs, just to name a few.
Tapping therapy is based on the combined principles of ancient Chinese acupressure and modern psychology. Tapping with the fingertips on specific meridian end points of the body while focusing on negative emotions or physical sensations helps to calm the nervous system, rewire the brain to respond in healthier ways and restore the body's balance of energy. (Nick Ortner, the Tapping Solution)
"Nancy has helped me countless times with EFT tapping, especially with my debilitating anxiety. I always feel more peaceful and balanced when I leave her office."
I recommend EFT for –
Addictions
Anxiety
Depression
Negative emotions
Food cravings
Body pain
Eliminate limiting beliefs
PTSD
Improve relationships
Post birth trauma
Weight management
And many more…
More about EFT
EFT operates on the premise that no matter what part of your life needs improvement, there are unresolved emotional issues in the way.
EFT can also be used to relieve physical symptoms without exploring any emotional contributors.
EFT often works where nothing else seems to help.
EFT's foundation is a common-sense blend of acupuncture and mind-body medicine, both of which have been proven effective by decades of scientific studies. Harvard Medical School, Mayo Clinic and medical institutions around the world offer these techniques in their Integrative Medicine Centers in alongside their allopathic medical services.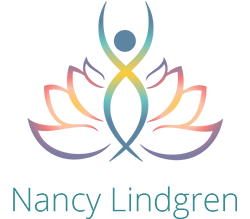 Parkview Building
348 Prior Ave North
St. Paul, MN 55105
612-868-2160
Copyright 2022 Nancy Lindgren