Nancy Lindgren is certified in level one of cranio sacral therapy
Why I use Craniosacral Therapy CT for my clients
I love working with CT because it is gentle, powerful and effective in helping a strained biological structure to open up.
The body is an interwoven biological fabric; when one part is affected, the rest of the body will register that condition in some way. All that we think, do and feel is processed through our biological structures. When strained, its ability to work well and completely is often compromised, which can lead to health problems. Craniosacral Therapy lessens this strain so the biological network can work well again and we can heal.
What is CT and how does it work?
CT is a manual therapy, a type of bodywork that uses very light fingertip and hand pressure on the cranial bones, the sacrum and other areas such as feet or knees to relax and remobilize the tense fascia around the muscles. When the fascia relaxes, better circulation and nerve function are restored throughout the body. This therapy improves the structure of the body, especially the central nervous system.
While working with CT, I listen deeply to the body. I feel the body pulse open and close and get very still to help the person I'm working with to reach their still point. At that moment, the craniosacral breath can shift to an open, healthier rhythm. This is a gentle, but effective, deeply intuitive technique.
"My heart is filled with gratitude and love for the kindness and true healing that Nancy provides."
R.V. Minneapolis
I recommend CT for –
Concussion and Traumatic Brain Injury
Migraines and Headaches
Chronic Neck and Back Pain
Autism
Stress and Tension-Related Disorders
Motor-Coordination Impairments
Infant and Childhood Disorders
Brain and Spinal Cord Injuries
Chronic Fatigue
Fibromyalgia
TMJ Syndrome
Scoliosis
Central Nervous System Disorders
Learning Disabilities
ADD/ADHD
Post-Traumatic Stress Disorder
Orthopedic Problems
And Many Others 
More about Craniosacral Therapy
Craniosacral therapy was developed by John Upledger, D.O. in the 1970s. It is an offshoot of the cranial field of osteopathy, which was developed in the 1930s.
Craniosacral therapy complements the body's natural healing processes.
CT is increasingly used as a preventive health measure for its ability to bolster resistance to disease.
CT is effective for a wide range of medical problems associated with pain and dysfunction.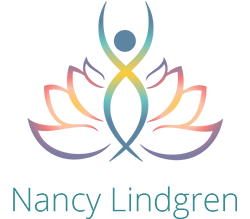 Parkview Building
348 Prior Ave North
St. Paul, MN 55105
612-868-2160
Copyright 2022 Nancy Lindgren