Nancy Lindgren is trained in Access Bars, one of the healing modalities taught by Access Consciousness
Why I use Access Bars with my clients
I love working with Access Bars because it helps clear away the old baggage that we're dragging around with us and brings in light. After an Access Bars session, people will experience anything from a deep relaxed state to significant changes in their life.
What is Access Bars and how does it work?
Access Bars is a type of energetic healing. It is a gentle, hands-on modality that was introduced by Gary Douglas in the early 1990s. The Bars are 32 unique points on the head that correlate to different areas and aspects of life. During an Access Bars session, a practitioner gently touches these points to release the electromagnetic charge of all thoughts, ideas, attitudes, decisions and beliefs that may have limited you in the concerned life area.
"After my Bars session with Nancy, I was astonished at the insights that I have had! It seems as though my awareness on all levels has expanded."
E.G. Minneapolis MN
I recommend having a Bars session for –
Pain-physical, mental and emotional
Anxiety
Depression
Limitation, helps expand awareness
And much more
More about Access Bars
Access BARS is a gentle, hands-on modality that was introduced by Gary Douglas in the early 1990s. It works through specific points on the head which correlate to different areas and aspects of life.
Today Access Bars is practiced in over 170 countries worldwide, used as a potent and pragmatic tool by families, schools, businesses, athletes, prison wards, psychologists, artists and many more.
Neuroscientist tests the brain before and after a Bars session: https://www.youtube.com/watch?v=DgGbFRjqQPk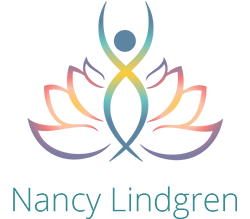 Parkview Building
348 Prior Ave North
St. Paul, MN 55105
612-868-2160
Copyright 2022 Nancy Lindgren