My approach to healing
At the start of the first session, I like to sit and have a chat to learn what's going on and what you want help with. I'm casual and friendly, and you will have my complete attention while I listen deeply to understand your needs – mind, body and spirit. A fluid interaction happens as I listen to understand your experience in the present moment and move forward from there. 
During this conversation, I will find the most effective healing therapies to start with, based on your needs, desires and comfort. And as we work together, we will flex to different healing modalities as you progress and your needs change. 
Every session is customized for you and your needs
There are no cookie-cutter energy healing sessions in my practice! I will always provide you the service(s) you asked for AND if I sense you would benefit from another modality, I will offer that to you also. Many of my clients receive multiple energy healing modalities to maximize the benefits from each session.

Body
By body, I mean the physical. This encompasses anything from small aches and pains to more significant injuries and dis-eases of a variety of illness. I use various energy work techniques (descriptions in the Energy Healing tab). Energy healing helps the body release pain or stuck energy patterns that hold it out of alignment and flow. I intuitively sense into the body and direct healing energy where it is needed, providing the relief that peace and freedom brings.

Mind
By mind, I mean your thoughts. There is such a meshing of thought with and in the body, there's not always a clear distinction. As a counselor and minister, I am present to listen without judgement but with compassion to what you are thinking and feeling, bringing clarity to what may be causing you stress. I believe each person is a powerful and magnificent being and am committed to supporting you on your healing path.

Spirit
By spirit, I mean that we are all spiritual beings in this human experience. I see people as divinely unique souls. As we work together I'm aware of and connect with you as a unique soul and hold space for that. This soul connection helps in the healing process as the soul's desire for wholeness is itself a source for healing. Sometimes when things aren't going well we can have difficulty seeing our goodness and light, I am here to help you see the radiant being that you are.
"Nancy has the ability to help my body relax and release much of the stress that accumulates. Her contribution to my quality of life has been immeasurable."
Jeanne, Minneapolis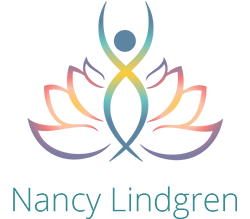 Parkview Building
348 Prior Ave North
St. Paul, MN 55105
612-868-2160